EDREO will help you uncover the change you have made
EDREO provides research and consultancy services in public policies' development, implementation, monitoring and evaluation. The scope of our expertise covers all phases of policy cycle – development of strategy, design, implementation, monitoring and evaluation of public interventions, both at programme and project level. Nevertheless, currently we focus predominantly on evaluations of regional, national and European policy actions.
We believe that erudite reflexion of each policy or public action should be a natural part of policy cycle to ensure knowledge-based feedback to improve public policy interventions. We are convinced that evaluations are important tool for such reflections and properly considered and executed may uplift even small action into a world-changing impulse.
We focus on:
EU Cohesion policy and other European investment and development policies
National and regional policies in the Czech Republic
Development cooperation of the Czech Republic
Human resources development, education, labour market, social services, regional development, stakeholder involvement
We undertake evaluations, policy analyses (thematic and process), prepare strategies or action plans as well as other implementation documents. We can help you to develop your idea into a project proposal and to look for suitable public funding. We conduct target (online) questionnaire surveys, in-depth interviews, workshops, panel discussions, focus groups, desk research, quantitative and quantitative analyses etc.
Knowing-well the environment of public administration, non-profit, private and academic sectors, we strive to make these different worlds talk to each other and find liaison areas for enriching mutual cooperation. We do our best to bring invention, enthusiasm and erudition to all our realized services. We are open to learn and employ new methods and search for the best solution for each individual client.
We are very open to new opportunities and we are not afraid to try new cooperation and research challenges even though in a slightly different pool than we have been working so far.
We might realize a whole project together or we can deliver a case study for your comparative research. Please do not hesitate to contact us and ask.
Our team
Our core team has rich experience from the Czech and international environment, our clients have been Czech ministries and regional authorities, universities, non-profit organizations or the European Commission.
The core team includes Marie Feřtrová and Lucie Jungwiertová, both geographers and PhD holders, analysts and evaluators and co-founders of EDREO. Besides our core team we rely on our unique network of collaborating experts. We are capable to ensure thematic and competence specialists depending on special requirements of a particular contract.
Lucie Jungwiertová has long experience in the field of regional development, regional policy, EU Cohesion policy, development cooperation and other public policies' implementation and evaluation at all levels – local, regional, national and international. She graduated from the Faculty of Science of Charles University and the University of Lumière in Lyon. With other international or Czech stakeholders she has been leading or cooperating on variety of projects, especially preparation of diverse strategies, analysis or evaluations linked to the regional / socioeconomic development, at national and regional or local level or linked to the Cohesion policy. She is fascinated when an active individual with ideas can transform the atmosphere and direction in a municipality, region or organization, and seeks ways how to apply good practice elsewhere.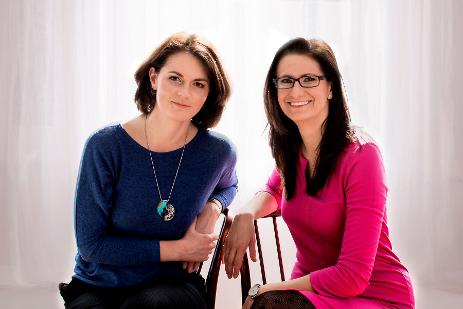 Marie Feřtrová has been working in analysis of EU Cohesion policy, the operation of national and regional policies in the Czech Republic and regional development for 15 years. Recently, she has broadened her interest into Czech development cooperation. She has been involved in a range of research projects, analytical and evaluation studies both in international and domestic teams, as an independent expert or team leader. Her alma mater is the Faculty of Science of Charles University in Prague where she worked as a researcher for several years. She is pleased to interconnect different worlds of academic, non-profit, public and consulting sectors to enrich executing research or contract as she believes the good governance can be pursue only once views and interests of all relevant actors are taken into account.
Current projects:
Evaluation of Investments in Research and Technological Development (RTD) Infrastructures and Activities Supported by the European Regional Development Funds (ERDF) in the period 2007-2013 (CSIL and Technopolis for European Commission, DG Regio), 2019-2020
On-going evaluation of projects developing social innovations in social services (community care for people with mental degenerative diseases) (for non-profit organization Dementia), 2020-2022
Evaluation of social innovation project focused on employment of people with disabilities (for non-profit organization Etincelle)
Selected realized projects:
Assessment of workshops for teachers, devoted to media literacy and critical thinking (for People in Need and its educational program One World in Schools, main donor U.S. Embassy in Prague), 10/2019-1/2020 – leader of evaluation
Evaluation of Programme Sending Teachers to Developing Countries in 2016-2018, Czech Development Cooperation (Ministry of Foreign Affairs of the Czech Republic), 2019
Evaluation of Programme supporting trilateral projects of Czech entities in 2016-2018, Czech Development Cooperation (Ministry of Foreign Affairs of the Czech Republic), 2019
The Use of Technical Assistance for Administrative Capacity Building During the 2014-2020 period (EPRC and Red2Red for European Commission, DG Regio), 2018-2019
External Evaluation of the Government Scholarship Programme of the Czech Republic for Applicants from Developing Countries in 2013-2017 (Ministry of Foreign Affairs of the Czech Republic), 2018
Impact and Process Analysis of Individual Projects in the Area of Social Services and the Health Programme Financed by the Swiss-Czech Cooperation Programme (Ministry of Finance of the Czech Republic, Swiss Development Agency), 2017
Study of the Territorial Strategies Supported by EU Territorial Tools (European Commission, DG Regio, European Policies Research Centre, University of Strathclyde, Glasgow and SWECO, Sweden for European Commission, DG Regio), 2016 – 2017
These are examples of projects that we undertake willingly for our clients. Should you have any doubts about our capabilities to tackle your research inquiry, please do not hesitate to contact us.
Dr. Marie Feřtrová
Tel.:

+420 723 109 483
E-mail: marie.fertrova@edreo.cz
Dr. Lucie Jungwiertová
Tel.:
+420 606 550 218
E-mail:

lucie.jungwiertova@edreo.cz
Address: U Tenisu 352/4, Košíře, 150 00 Praha 5, Czech Republic
Main registration number: 06397794
VAT number: CZ06397794